Faculty Profile – Pradnya Kamble
September 29, 2023
2023-09-29 11:18
Faculty Profile – Pradnya Kamble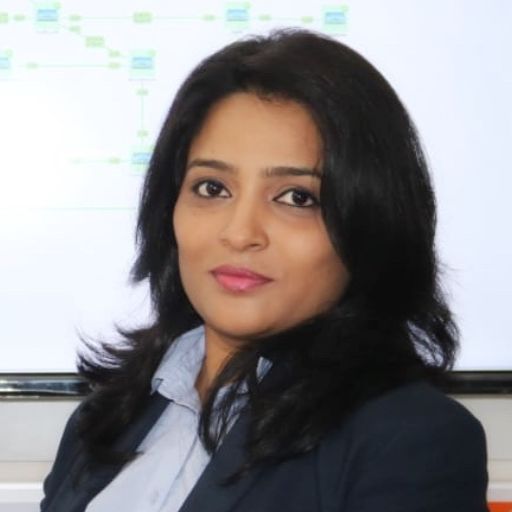 Pradnya Kamble
Assistant Professor
(Electronics & Tele-communication)
Subject

Details

Name

Mrs. Pradnya Avinash Kamble

Program

Assistant  Professor

Years of Experience

Experienced educator with 16 years of teaching expertise, specializing in signal processing.

Educational Qualification

M.E. (Electronics) Digital System

Noteworthy educational achievements

   —

 

 

Noteworthy Credentials

A proven track record of 16 years of teaching in various educational settings, demonstrating a deep understanding of pedagogy and effective instructional methods.
Evidence of leadership roles in academic or professional settings, as well as the ability to work effectively with interdisciplinary teams.
Receipt of awards or recognitions for teaching excellence.
Experience in collaborating with industry partners or contributing to real-world signal processing applications, demonstrating the candidate's ability to bridge the gap between academia and industry.

 

 

 

 

 

 

 

 

 

 

 

Key Achievements

Student Performance Improvement: Demonstrating a consistent track record of improving students' academic performance and achieving higher-than-average test scores or grades.
Innovative Teaching Methods: Implementing creative and effective teaching strategies that engage students, promote critical thinking, and enhance their learning experience.
Educational Leadership: Holding leadership roles within the educational institution, such as grade level coordinator, or curriculum development lead.
Student Engagement Initiatives: Initiating and leading extracurricular activities, clubs, or projects that foster student engagement and personal development beyond the classroom.
Recognition and Awards: Receiving awards, commendations, or nominations for teaching excellence or contributions to the educational community.
Positive Feedback from Students and Parents: Consistently receiving positive feedback and testimonials from students and parents, indicating the teacher's effectiveness and impact.
Mentoring and Guidance: Successfully mentoring and supporting student teachers, new educators, or colleagues, helping them grow in their teaching profession.
Collaborative Projects: Initiating and participating in successful collaborative projects with other educators or schools, promoting a culture of sharing best practices.
Parent and Community Involvement: Actively involving parents and the local community in the education process, promoting a strong partnership between home and school.

 
School of Science, Engineering and Technology Skills (SSETS)