Chancellor
September 2, 2022
2023-02-22 15:37
Chancellor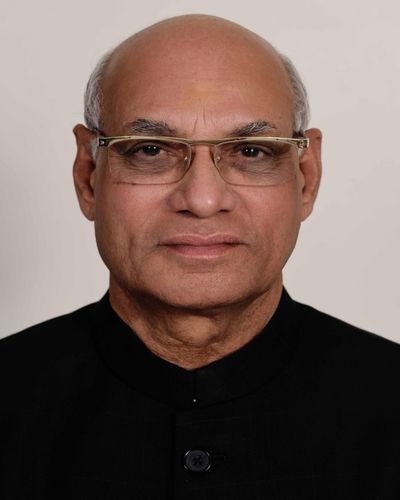 Chancellor
Shri Ramesh Bais
Shri Bhagat Singh Koshyari assumed the office of the Governor of Maharashtra on 5th September 2019. He brings with him a vast and varied experience in public service.
Born in Palanadhura Chetabgarh, Bageshwar District, Uttarakhand on 17th June 1942, Shri Koshyari had his higher secondary education in Uttarakhand. He was elected as the General Secretary of the Students' Union while studying at Almora College between 1961-62. Subsequently, he also represented the Executive Council of Kumaon University during 1979-82, 1982-85 and 1988-91.
After completing his post-graduation in English, Shri Koshyari served as a lecturer at the Raja Inter College, Raja Ka Rampur, Etah district, Uttar Pradesh for a few years. He was the Founder and Managing Editor of 'Parvat Piyush', a weekly, published from Pithoragarh, Uttarakhand since 1975. He thus had a successful career as teacher, author and journalist.
'Bhagatda' as he is known affectionately, joined the Rashtriya Swayamsevak Sangh (RSS) at a younger age. He took part in the nationwide agitation against the Emergency and was imprisoned under the Maintenance of Internal Security Act (MISA) from 3 July 1975 to 23 March 1977 in Almora and Fatehgarh Central Jail.
In the year 1997 he was appointed as a Member of the Uttar Pradesh Legislative Council. After the formation of the State of Uttarakhand, he was appointed as Minister of Energy, Irrigation, Law and Legislative Affairs in the Government led by Shri Nityanand Swami.
Shri Bhagat Singh Koshyari served as the second Chief Minister of Uttarakhand from 2001-02.
He also served as the National Vice President and President of the State BJP of Uttarakhand. Between 2002 and 2007, Shri Koshyari served as the Leader of the Opposition in the Uttarakhand Legislative Assembly.
He was elected to the Rajya Sabha from Uttarakhand in November 2008 and held the position till 2014.
As Chairman of the 'Committee on Petitions' of the Rajya Sabha, he gave a report on 'One Rank One Pension'; 'Railway Network in Himalayan States'; besides several other important social issues.
An RSS veteran, Shri Koshyari served as National Vice President of BJP as well as the BJP Chief in Uttarakhand.
In 2014, he was elected as the Member to the 16th Lok Sabha from the Nainital – Udhamsingh Nagar constituency. As Chairman, of the 'Committee on Petitions' Lok Sabha he continued to examine various socially important issues in depth and submitted crucial reports to the Lok Sabha.
Shri Koshyari founded various schools in Uttarakhand: Saraswati Shishu Mandir, Pithoragarh; Vivekanand Vidya Mandir Inter College, Pithoragarh; and Saraswati Vihar Higher Secondary School, Nainital, to name a few.
During his tenure as Energy Minister in Uttarakhand, he made sincere efforts for the rehabilitation of persons displaced by the Tehri Dam.
Shri Bhagat Singh Koshyari has tremendous grassroots presence and is known in the entire State of Uttarakhand as a people's leader.
Since coming to Maharashtra, Shri Koshyari brought a new dynamism in the institution of the Governor and transformed Raj Bhavan into Lok Bhavan. As Chancellor of 22 public universities in Maharashtra, he visited a majority of university, interacted with teachers and students and addressed their convocations. At his instance, the universities took several initiatives for helping the society during the critical period of COVID-19 pandemic. The Governor visited nearly 30 out of 35 districts of Maharashtra during the first two years.
He also held additional charge as the Governor of Goa from 19th August 2020 to 14th July 2021.
Shri Koshyari has a flair for writing and has published two books 'Uttaranchal Pradesh Kyun?' and 'Uttaranchal: Sangharsh Evam Samadhan'.