Faculty Profile – Bhupinderjit Kaur
September 29, 2023
2023-09-29 11:09
Faculty Profile – Bhupinderjit Kaur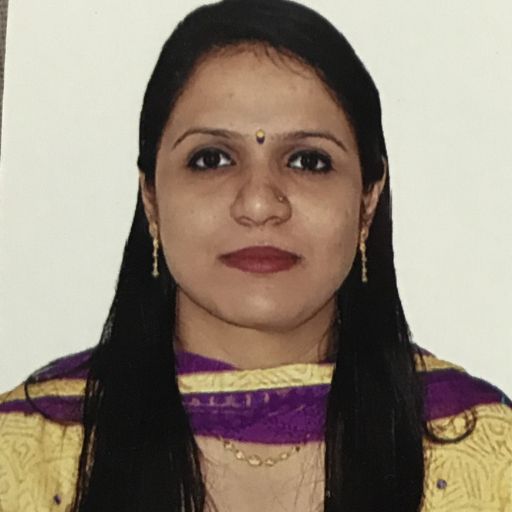 Dr. Bhupinderjit Kaur
Assistant Professor
(Contractual)
Subject

Details

Name

Dr. Bhupinderjit Kaur

Program

Assistant Professor (Contractual)

 Years of Experience 

1 year of Industry experience in auditing in Ernst & Young. 5 years of academic experience teaching graduates and post graduate students in the subjects of Economics; Company, Mercantile and Labour Laws; Export Marketing and Central Banking.

Educational Qualification

B.COM (Honours); M.COM (Honours); CS (Inter); UGC NET (Commerce) & Ph.D.

Noteworthy educational achievements

Ph.D. in the subject of Business Economics under the faculty of Commerce & Management on the title "A study on immigration of skilled labour in Navi Mumbai" from University of Mumbai. 
All India Rank Holder (Rank -25) in Company Secretary Foundation exams held in 2011 by Institute of Company Secretaries of India (ICSI). 
Punjab University Topper in the year 2012 with 88% marks in B.Com II year. 
Rank Holder in B.Com 2010-2013 with an aggregate of 82%. 
Rank 3 in M.Com (H) in Guru Nanak Dev University in 2016. 

Noteworthy Credentials

I have conducted a number of workshops for faculties as well as students on topics pertaining to "Basics of Research" and "Research Paper Writing".
A qualified professional with honours degree – B.COM Honours in Economics and M.COM Honours in Accounting & Finance.
Student member of the Institute of Company Secretaries of India. 

Key Achievements

Felicitated for outstanding result in the subject of Central banking for third year BBI students. 
Twice awarded for the "Best Research Paper" at National level research conferences and symposiums. 
Represented the research centre at AVISHKAAR – The research convention of University of Mumbai in 2021 at the final level.
Served as H.O.D. of B.COM. Department.
Published and presented 8 research papers jointly and individually in acclaimed journals. 
School of Commerce & Management Skills (SCMS)